Top News
Ewes Like Juju: GES In 'Trouble' As Approved Textbook Portrays Ewes Like Juju -[SEE TEXTBOOK]
It appears trouble looms on Ghana Education Service as an MP who is Ewe by tribe lashed out at the outfit and the ruling government.
For a reason that an excerpt from a textbook put the EWE tribe in a light which he considers as an offensive and derogatory.
In more detail, the Member of parliament for South Dayi constituency, Rockson-Nelson Dafeamekpor, took to twitter last night to express his worry and frustration over a page in an unnamed Ghanaian textbook allegedly sanctioned by the Ghana Education Service (GES).
According to him, the government has taken tribalism of the Ewes to the point were it's now being taught in schools.
He made his concerns known to his followers while adding the said page from the textbook.
In a twitter post, he said "This is the level this Govt has taken tribalism and stereotyping of Ewes. Today, it is being taught in our basic schools that Ewes like juju and so a certain Efo is used as an example of a juju man in a GES sanctioned Textbook for our children. When you talk they say don't talk."
The words which the textbook read were: Efo agreed and prepared juju for the players. Below is the image of the said page from the textbook.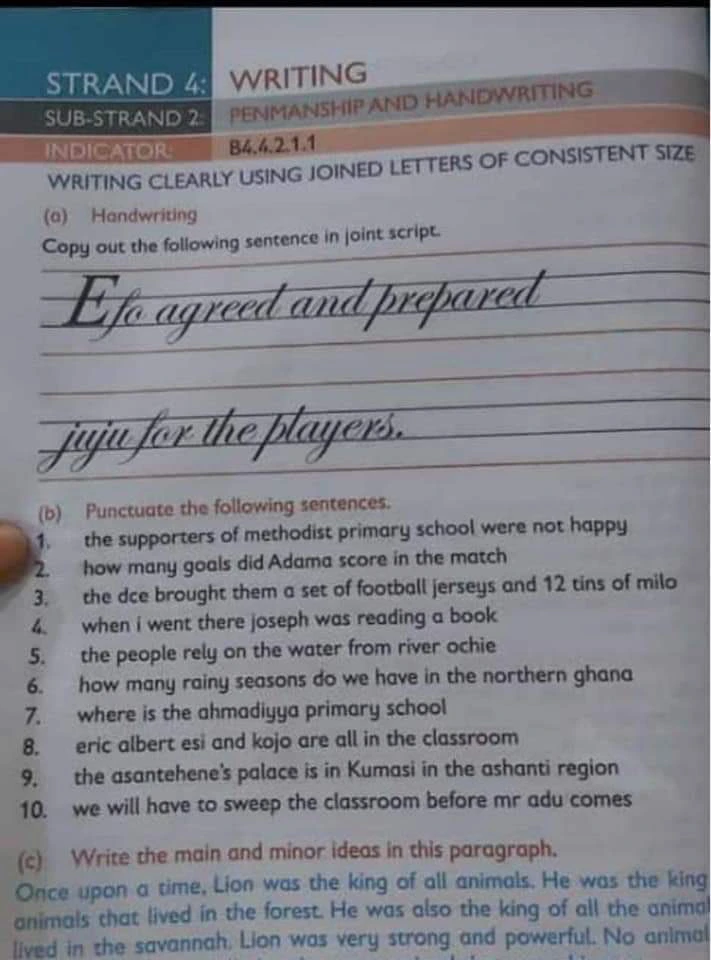 We portal can be sure his reaction to the fore will bring forth many concerns and unpalatable comments thereby inflaming the situation.
What's your take on this issue? Let me know your thoughts in the comment section below…..